How to get E-Pass For the Vehicles in lockdown? | City Motorbike by citymoto in Uncategorized
Comment: 0
How to get E-Pass For the Vehicles in lockdown?
Minister for Home Affairs Ram Bahadur Thapa launched the electronic pass which can be issued from the District Administration Offices in respective districts. It has been come to effective from 14th of April 2020 for operating most-essential vehicles in Nepal.
The District Administration Offices will provide the pass for emergency services keeping into consideration the circumstances based on the need and evidence. 
It is available for service providers like health services, media houses, electricity/telecommunication, banking, waste management, food transportation and so on. The service seeker can apply for  Electronic Pass from the website of the Ministry of Home Affairs
Step by Step guidelines: 
First, you have to  visit the Ministry of Home Affairs website
Enter Your personal details including Name, Address, Mobile Number, Area of Access
Provide your ID such as Citizenship, Voter ID, Passport, Driving License, Employee ID
Provide your Vehicles Details and Document (Bluebook)
Provide your Supporting Documents (Hospital Document, Recommendation for Organization, etc.)
If you are a service provider, you need you to submit your service category and valid reasons for getting the pass.
News Source: myrepublica
User Manual:
Step 1: 
Step 2:
Step 3: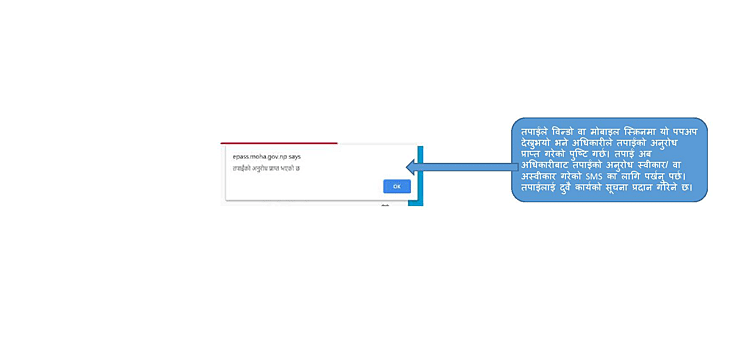 Do you having a problem with your bike during the lockdown period? Read our recent blog on taking care of motorbike during this lockdown period.
Or Difficult to get a vehicle for Travel during lockdown? Check here to rent a bike in Kathmandu or Hire a car in Kathmandu,
–End of Text–