Nepal Motorcycle Tour- 7 Days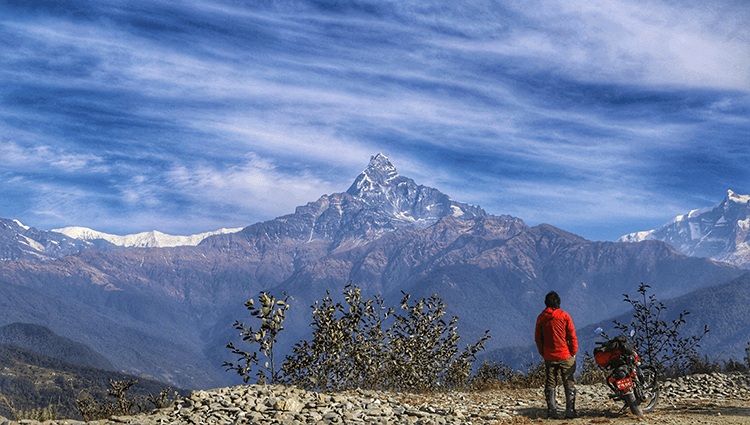 Duration: 8 DAYS,  Riding: Easy, Best Time: All year
Nepal Motorcycle Tour- 7 Days
 7 days – Nepal Motorcycle tour will get you through the incredible views of the Himalayan mountains around every corner of our ride. You will get to experience unique cultural experiences, amazingly friendly locals, and unforgettable motorcycle riding skills. 
A 7 days Motorbike Tour in Nepal leads you to explore exotic views and art stored outside the valley. 
This tour will lead you to some of those exotic places; Chitwan, Lumbini, Gorkha, Bandipur, and Pokhara.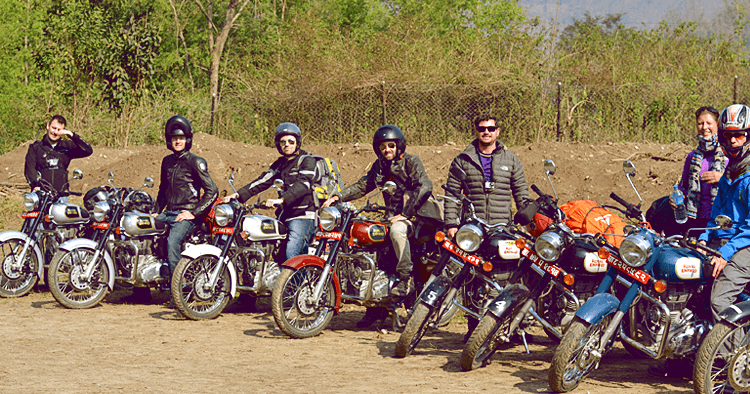 Bandipur is Nepal's ancient trading town with amazing views of the Annapurna Mountain range. In the
present-day, it is famous for one day tour or hike to breathtaking views of hills and Himalayas of
Nepal.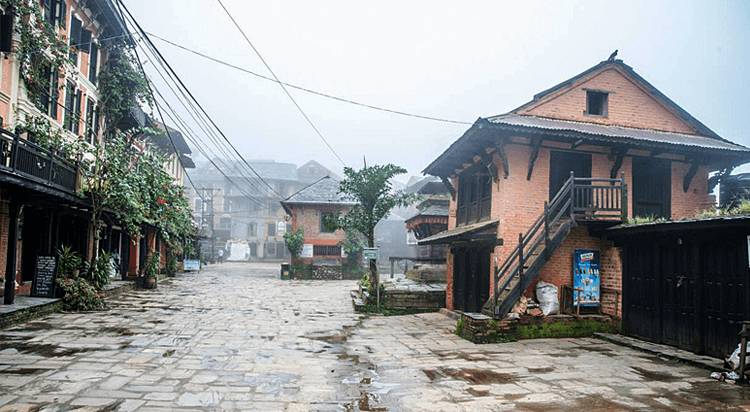 Photo by Rogercox (Bandipur, Nepal)
Pokhara as we all know, it's a happening place to be. From the party clubs to best eat out to hike, paragliding, bungee it's an altogether package to have a tour.
Pokhara has exotic views of the Annapurna Mountain range as it is nestled under it. There is more to it, the interesting trip to the old caves like Mahendra Cave, Gupteswor Mahadev Cave, etc., hike to Peace Pagoda. Ride to the lakes and temples are interesting on a near to perfect pitched roads.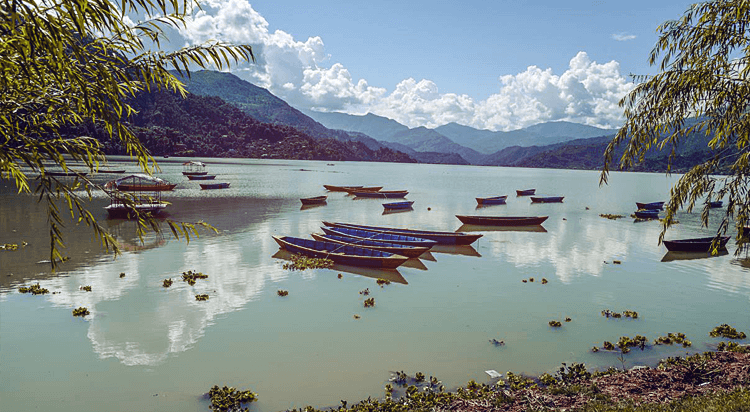 Photo by Roger cox (Fewa Lake, Pokhara, Nepal)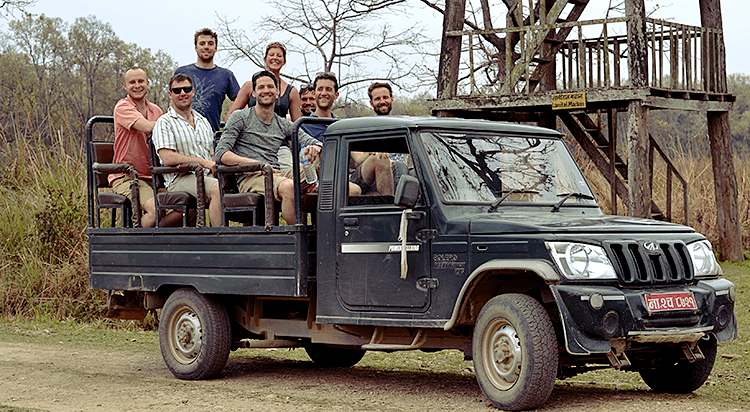 Finally comes Chitwan, which too lies in terai will lead you to Jungle walks, safaris, and hunting. Some
of the animals one will possibly encounter are endangered one-horned Rhinoceros, tiger, leopard,
countless species of birds, sambar deer, spotted dear, Kalij, etc.
Video by Ferran (Spain) who did a royal Enfield motorcycle tour to Nepal.
Trip Highlights:
Observation of local culture, people & village.
Amazing views of Annapurna Mountain range
Visit Gorkha's Gorakhanath temple & Gorkha Durbar
Wildlife conservation in Chitwan
Detail Itinerary for Nepal Motorcycle Tour
:
Day 00: Arrival in Kathmandu and Test Drive of Royal Enfield Bike or Your perfered choices of bikes.
Welcome to Nepal and the start of your Royal Enfield Bike tour. After arrival in Kathmandu, you will be greeted by our tour representative
and transferred to your hotel. In the evening, you will have a test drive of the Royal Enfield bike you will be riding during the trip.

Day 01: Kathmandu to Gorkha – Bandipur Motorcycle Tour
Embark on the first leg of your Nepal motorcycle tour by leaving Kathmandu and heading towards the historic town of Gorkha.
On the way, we will stop at Bandipur, a charming hilltop town famous for its Newari culture and traditional architecture.
We will spend the night in Bandipur.

Day 02: Ride to Pokhara via Bandipur on your Motorbike Holiday in Nepal
Continue your motorbike holiday in Nepal by riding to Pokhara, the city of lakes.
We will take a scenic route passing through beautiful landscapes and terraced fields.
We will check into our hotel in Pokhara and spend the night there.

Day 03: Full day sightseeing at Pokhara on your Nepal Motorcycle Tour
Explore Pokhara and its surroundings on your Nepal motorcycle tour.
Visit places like the Peace Pagoda, the International Mountain Museum, and the Seti River Gorge.
We will also take a boat ride on Phewa Lake and enjoy the sunset from Sarangkot.

Day 04: Ride to Lumbini from Pokhara on your Royal Enfield Bike Tour in Nepal
Ride to Lumbini, the birthplace of Lord Buddha, on your Royal Enfield Bike tour in Nepal.
On the way, we will stop at Tansen, a hilltop town known for its medieval architecture and traditional
Newari culture. We will spend the night in Lumbini.

Day 05: Visit Lumbini Garden then Drive to Chitwan on your Motorbike Holiday in Nepal
Visit the Lumbini garden and the various temples and monasteries built by different countries
in the honor of Lord Buddha's birth place. After that, drive to Chitwan, the home of the
rare one-horned rhinoceros and the Royal Bengal Tiger.

Day 06: Full day sightseeing in Chitwan, Wildlife Safari and Explore the City on your Nepal Motorcycle Tour
Spend the whole day exploring the Chitwan National Park on your Nepal motorcycle tour.
Go on a wildlife safari, take a jungle walk, and visit the elephant breeding center. Enjoy a cultural program presented by the local Tharu community.

Day 07: Ride to Kathmandu via Chitwan and end of your Royal Enfield Bike Tour in Nepal
Ride back to Kathmandu on your Royal Enfield Bike, passing through beautiful landscapes and terraced fields.
Check into your hotel in Kathmandu and spend the night there.
The next day, you will be transferred to the airport for your flight back home, marking the end of the tour.
What's included
Royal Enfield 350 cc motorcycle rental or your perered bike
Lunch and dinner during the entire trip.
Fuel
local staffs (Guide, Mechanics) wages, accommodation, and food
Breakfast 
Boat ride, jungle walk, and jeep safari in Chitwan National Park
Airport pickup or drop off services
7 nights' accommodation
Farewell dinner
What's not included
Bike gears
beverages
Repair charge for any physical damage on motorbikes
Nepali visa fee
Travel insurance
Emergency rescue
Lunches, dinners, and beverages in Kathmandu
Bar bills
Tips for guide and mechanics
Bike Insurance
Group: For this trip Minimum of 2 riders are required. 

Note: 
For this trip, we have selected the Royal Enfield 350cc Classic bike as the preferred option. However, if you have a different preference, we can accommodate it and the cost will be adjusted accordingly.
Trip Itinerary can be changed according to your request.  For this trip Minimum, 2 riders are required.
The More rider in your group you will get more discounts on rates. 
Feel free to write to us at citymotorbike.com@gmail.com for more details.
Please bring a valid driving license from your country or an international driving license, both works here, and Riders must bring proper riding gear.
TRIP COST –

 2250 USD per Person
BOOK YOUR TOUR TODAY AND CONTACT US ON WHATSAPP OR VIBER FOR IMMEDIATE ASSISTANCE AT +9779843360610 OR +9779841205828.
Book Now