'Mustang District, Nepal' Chosen as Extreme E's Fourth Location | City Motorbike by citymoto in Uncategorized
Comment: 0
'Mustang District of Nepal' Chosen as Extreme E's Fourth Location.
Mustang district of Nepal has been choose as a fourth location for Extreme E, the off-road electric SUV series created by Formula E President Alejandro Agag.
The championship will be held in the deepest gorge in the world in the Kali Gandaki Valley Located 2,750 meters above sea level. Participants will get the experience of Elevation changes, coarse gravel, deep ruts, and rocky obstacles, as well as the Gandaki River, one of the Ganges' major tributaries.
Alejandro Agag, Founder and CEO of Extreme E, made the announcement alongside Yogesh Bhattarai, Nepal's Minister for Tourism, at the race site.
Agag said: "We are here in the heart of the Himalayas, in the Mustang Region, to announce that Extreme E will be the first race to ever be staged in the highest mountain range in the world, the Himalayas.
"The Himalayan region is a spectacular, unique environment with incredible terrain for off-road racing, which will provide the sternest of tests to the world's leading drivers, engineers, and teams. We are literally in the heart of the mountains here, it is an incredible place."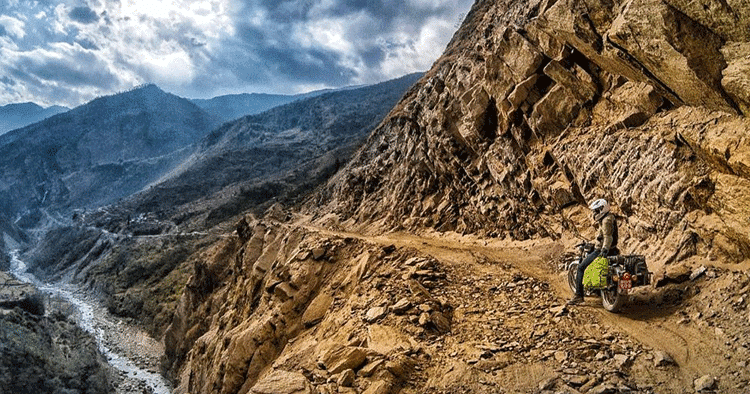 Riding through kali gandaki gorge the worlds deepest gorge
Formula E was launched in 2014 as the world's only single-seater electric car race series. Like Formula One, the Formula E is a racing championship with single-seater, open cockpit cars, but the vehicles are entirely battery-powered. While racing electric cars are used worldwide in this race, racing in Nepal will be different as electric SUV vehicles will be allowed.
The event will be organised in coordination with Nepal Tourism Board. Deepak Raj Joshi, chief executive officer of NTB, said the championship would help promote the country's tourism, particularly sports tourism, across the world.
Source: theannapurnaexpress.com
motosport.com