[Travel blog] Travelling to Mohini Jharana (Thadokhola Jharana), Markhu including route. by citymoto in Uncategorized
Comment: 0
[Travel blog] Travelling to Mohini Jharana (Thadokhola Jharana), Markhu including route.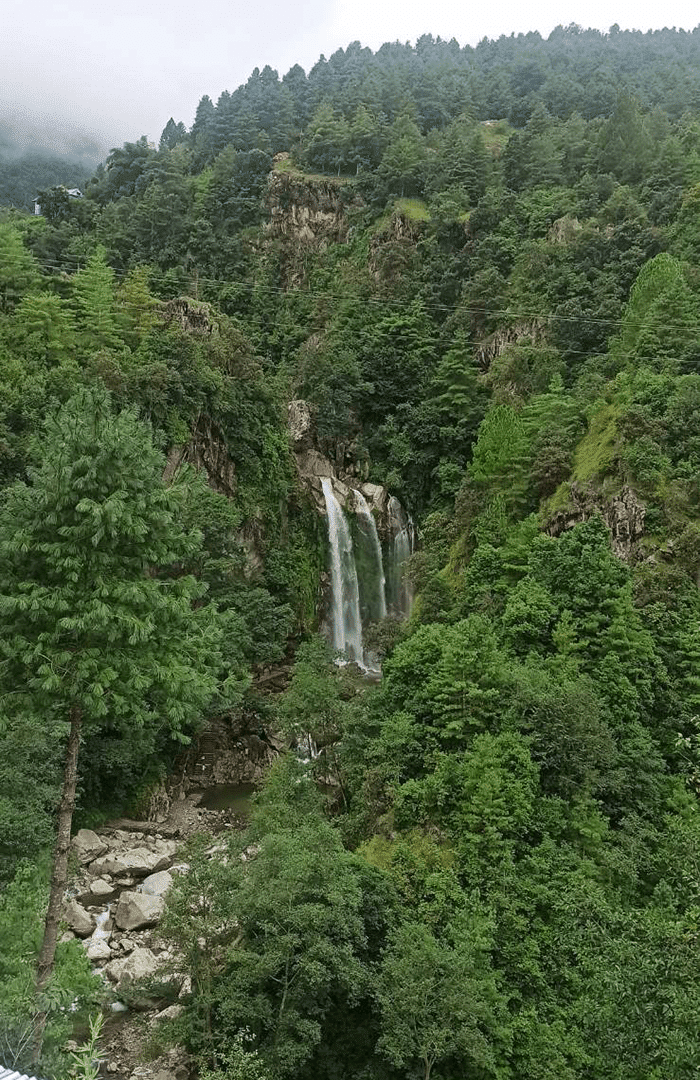 Trips are always not planned, and unplanned trips turn out to be the best ones. This time, our trip happened to be on weekend, we thought the hotels around Markhu would be empty due to the pandemic, but it was just the opposite because everyone was looking for refreshment from this pandemic and city chaos.
Our motorcycle trip to Kulekhani Markhu overnight and Mohini Jharana (Thadokhola Jharana) was memorable and adventurous due to the slippery muddy offroad, river crossing, and few landslides on the way to the Waterfall.Our main goal was to reach Mohani jharana. For the past few months, we have seen lots of videos getting viral all over social media just like Tin dhare Jharana was quite famous last year in Tiktok. . So we planned with our friends to Mohini Jharana this year.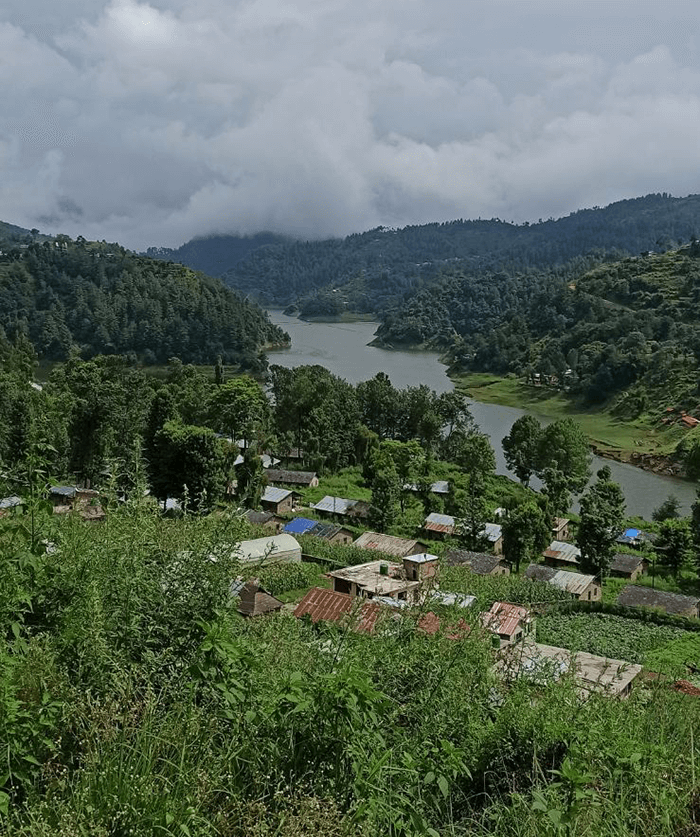 Our main goal was to reach Mohani jharana. From past few months we have seen lots of videos getting viral all over the social media  just like Tin dhare was quite famous last year in Tiktok. . So we planned with our friends to Mohini Jharana this year.
This time, I with 6 friends joined on 3 bikes in one royal Enfield and two 220 Pulsar. We started from Kirtipur at 1 pm and reached Hotel Lakeside Simlang at 5 pm. We stopped at many places for food, views, and photographs. The road was not that bad, but due to this heavy rainfall, there were few landslides and some slippery roads. We highly recommend you to take an offroad bike like Honda XR, Honda CRF or Hero Xpulse for an easy trip! As our bike is a bit difficult to ride on offroad trips.
On the first day, we overnight at Hotel, and enjoyed their services, but our main target was to go Mohini Waterfall just opposite the Markhu, or the other side of the Indrasarobar Reservoir.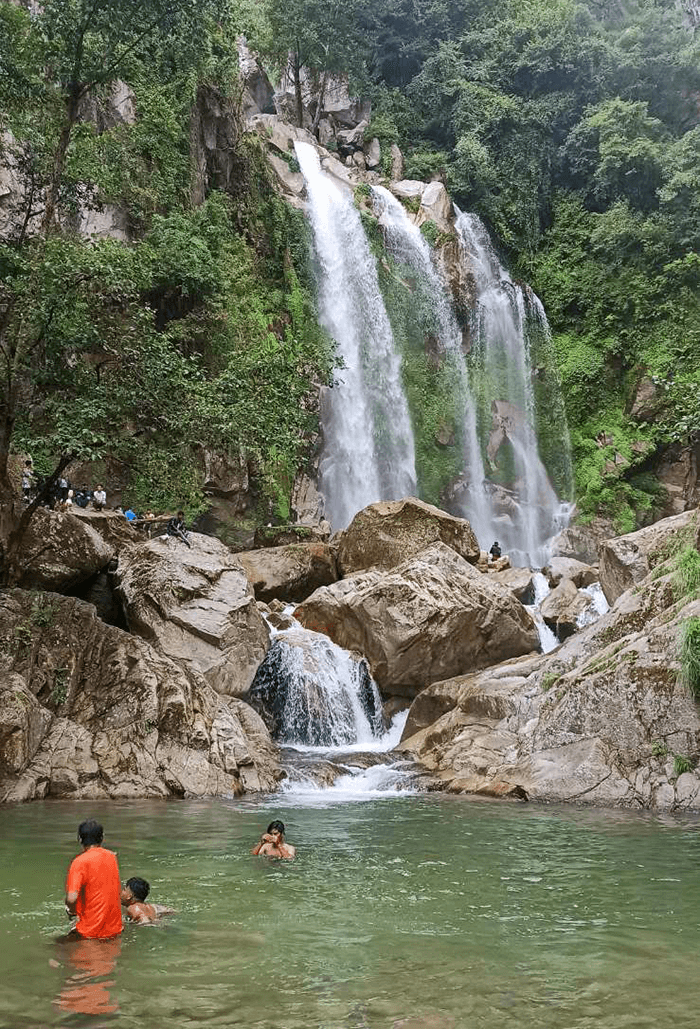 How to reach Mohini Jharana (Thadokhola Jharna)
We did our breakfast early and then headed to Markhu on our motorbike, and tried to book a boat to reach Mohini Jharana. If you go from a boat, then you have to do 20 minutes of boat ride and extra 25 minutes hike to reach the waterfall but it was really hard to book a boat due to the shortage of boats. Electric water boats are also available but that was too expensive for a 10 minutes ride, it cost around NPR 600 per person, and yet it was not available easily.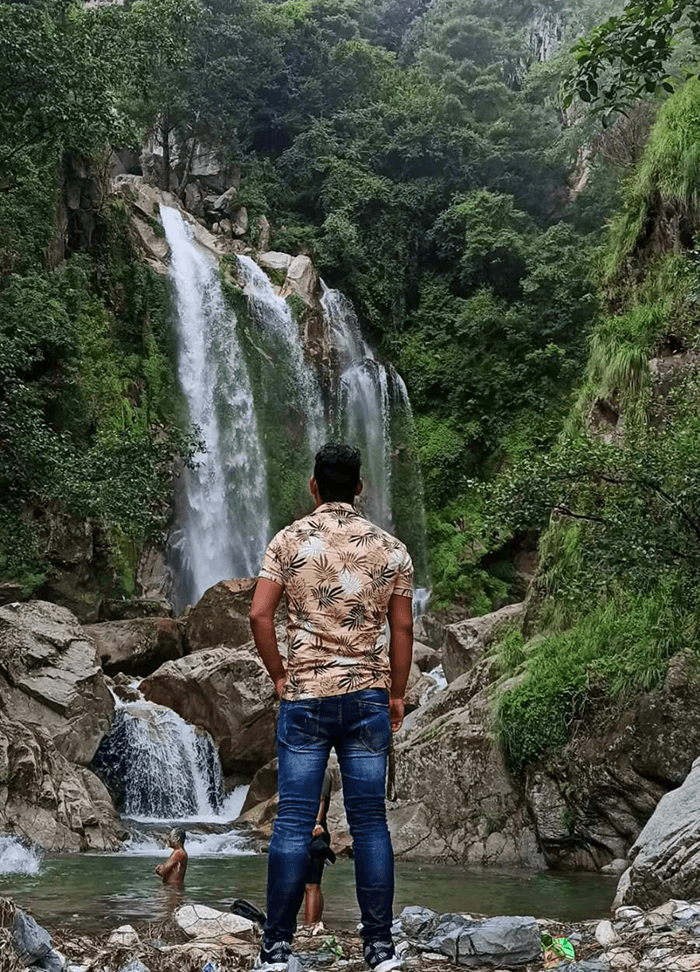 So, we decided to take our bikes to reach the Mohini Jharana and we turned our bikes and decided to reach Jharana from a motorbike. We had to ride very far to the end of the Reservoir to go to the other side of the Markhu to reach Jharna, so we headed the way to Tistung, after riding for 15 minutes, we need to take left from a bridge, and go up for 5 mins and take left again for the way to Jharana.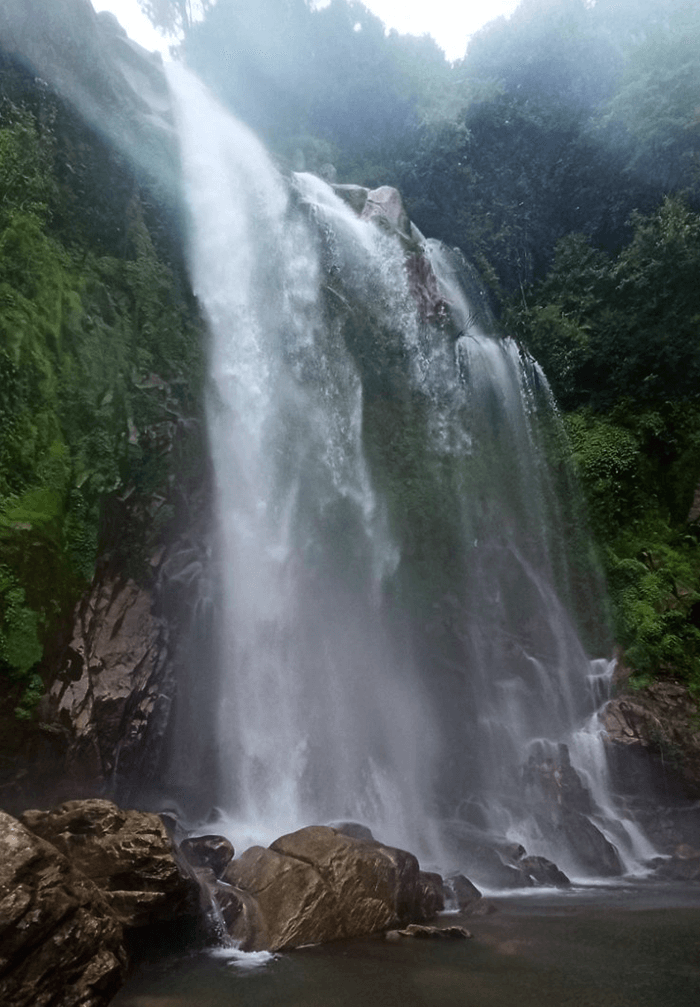 It was our best decision to take a bike because the way to jharana was beautiful due to its landscape, farms, forest, and rivers. There will be three water crossing on the way, so better take a go with good motorbikes and skilled riders.
If there's rain then, roads might be slippery and the river might be big for the water crossing. There is no bridge to cross the river. 
Note: You can simply rent a motorbike from city motorbike if you don't own any offroad bikes.
[Route to Mohini Jharana ]: Kirtipur- Kulekhani – Markhu took us around 2.30 hours and Markhu to Mohini Jharna 45 mins on motorbike.
1st day: Kirtipur- Pharping- Fakhel – Kulekhani Markhu 2.30 hours

2nd day:  Markhu -Mohini jharna 45 minutes
Mohini Jharana is within 5 mins walking distance after you park your bike. Locals take care of the parking system. Few shops are opened for food and water. The waterfall is just amazing, it is hidden down which looks amazing from the top view.  Mohini Jharana just not got a waterfall only, it has a natural swimming pool too where you can enjoy the cold freshwater swimming at just below the Mohini Jharana waterfall, and the way to jharana is stone-paved with iron railing for safety.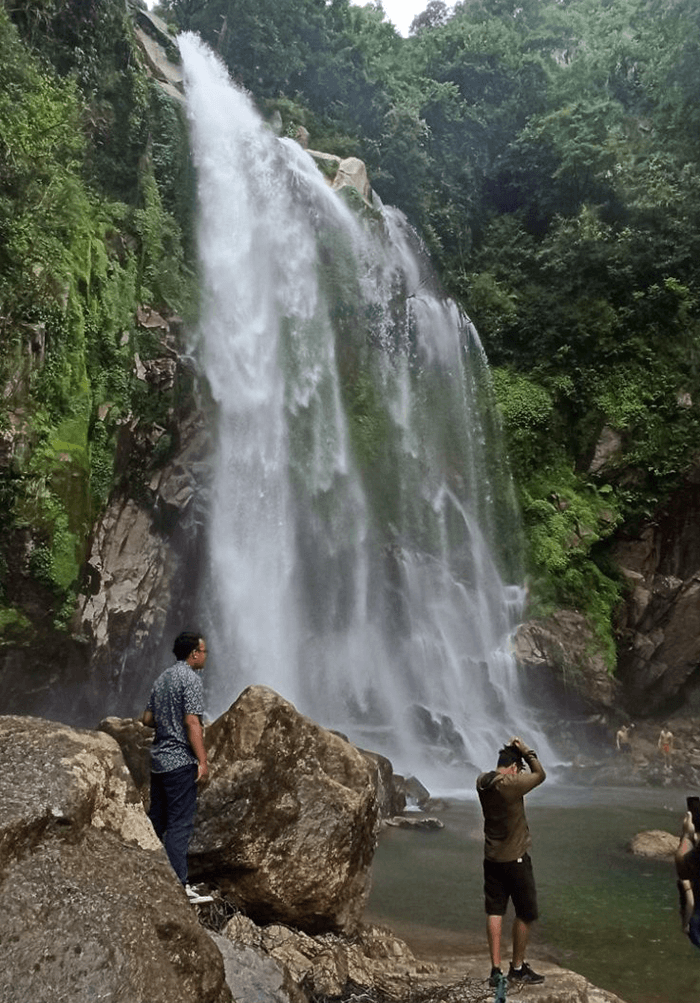 This place is just amazing, once will be not enough. I recommend all of you go on weekends for refreshments, and please don't throw your rubbish there. Nature is beautiful, and please save it and clean it.
A trip to Mohini Jharana can be a great option for those who want to do a day trip on a motorcycle around Kathmandu.
Thank you, Hope you enjoyed the blog!