An off-road motorcycle tour to Chisapani, Kathmandu by citymoto in Uncategorized
Comment: 0

An off-road motorcycle tour to Chisapani, Kathmandu
Route: Kathmandu – Sundarijal – Chisapani – Bhotechaur- jarsing pauwa – Sankhu – Kathmandu
Key information
Highlights of trip
Ride to Jungle trails
Experience the sunset and sunrise view from this Chisapani viewpoint
Ride through the Langtang Himalayan region
Explore Shivapuri National Park
Offers stunning views of lush green hills, nature and village walk experience, natural environment
A stunning Himalayan panorama of Manaslu, Ganesh Himal, Langtang Himal, Gaurishankar Himal, and other snow-capped mountain peaks.
Best Trail for Cyclist & Hikers
An off-road motorcycle trip to  Chisapani, Kathmandu was our first tour after lockdown. We were not able to explore places due to COVID restrictions. After 4-5 months of restrictions, we planned for a day trip to the outskirts of Kathmandu & explore possible offroad motorcycle tours in Nepal near Kathmandu for Travelers looking for a short trip around the city.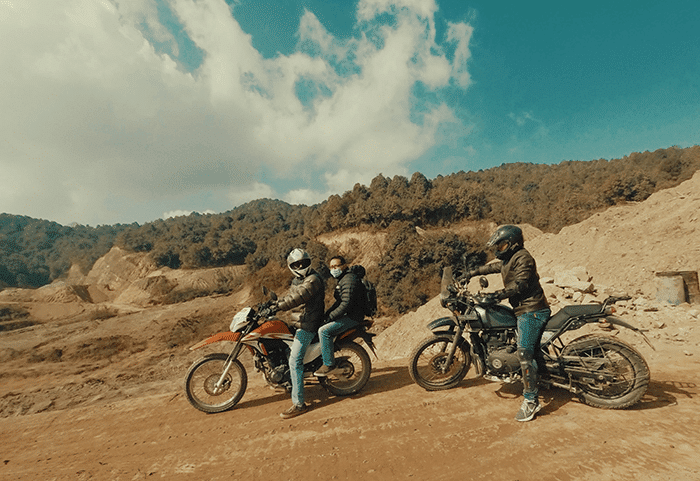 After some research, Chisapani sounded like a very good option which was perfect for a motorbike day trip near Kathmandu in terms of its versatility in its trail, which is already a famous destination for Hikers and Cycling enthusiasts.
Our lunch break during the trip.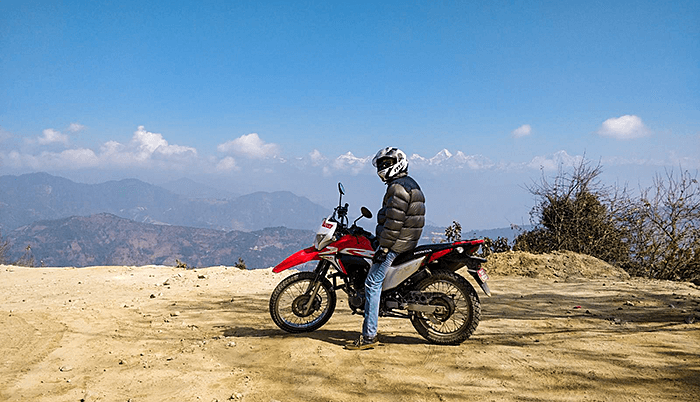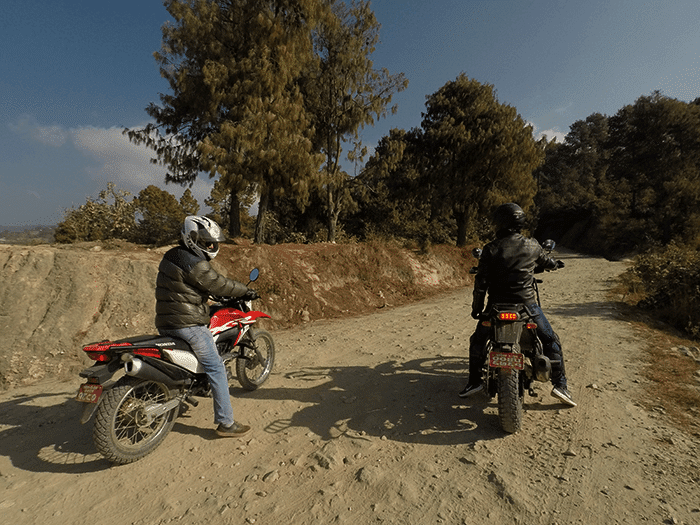 Our ride started from the city to Sundarijal, a small village of Kathmandu which is popular for picnic spots with lush greenery, a serene environment & numerous waterfalls. It is around 1.5 km from Boudha passing through Sundarijal to the first check post of the army. This is where you can get your permits for the Shivapuri National Park area.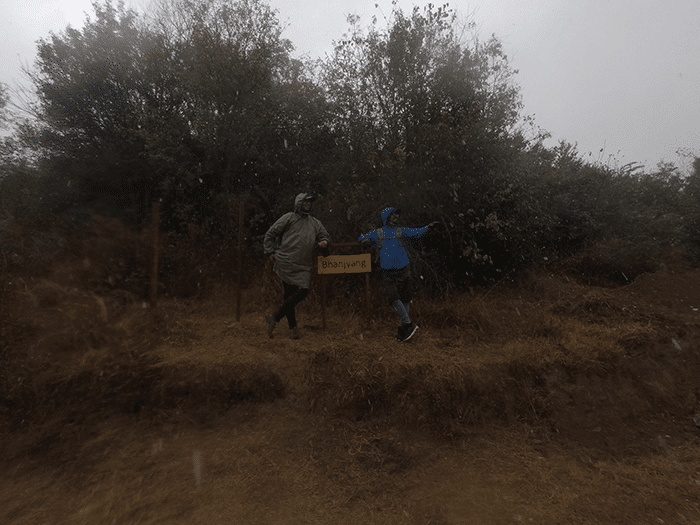 All domestic and international visitors need National park permits to entrance the Chisapani area.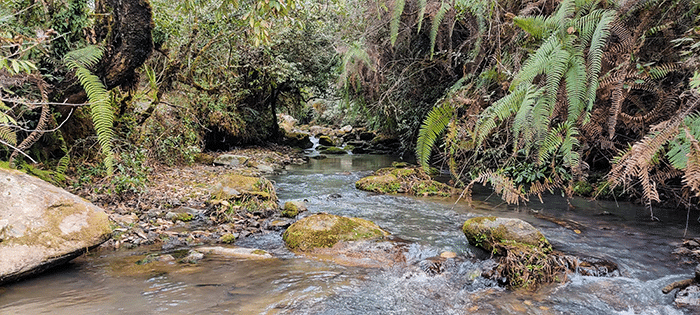 While we were headed to the Shivapuri National Park, we were accompanied by a serene atmosphere. Riding through the jungle hearing bird chirpings was a pleasurable excursion for us while heading towards Chisapani from the National Park area.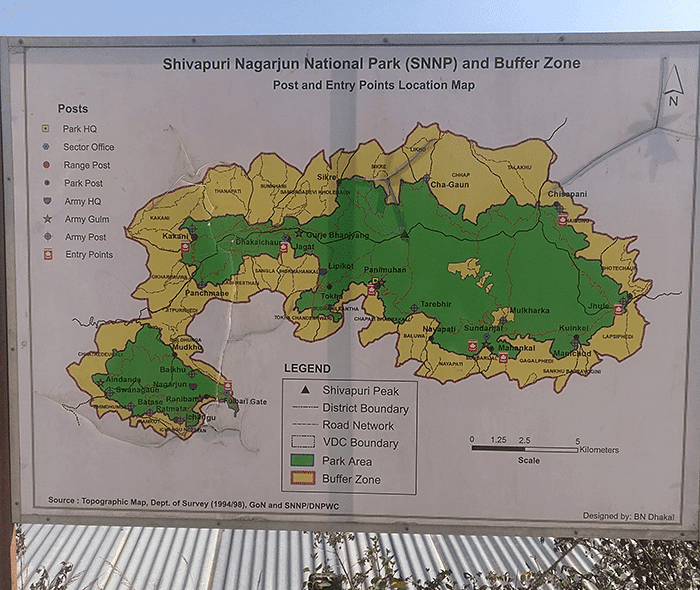 The riding trail is mostly uphill until a certain point and slightly downhill to the Chisapani viewpoint and perfect trails to experience offroading which can be done in one day.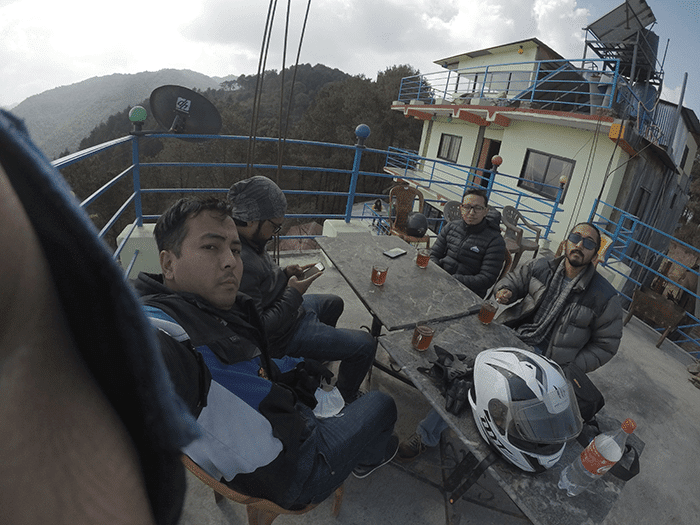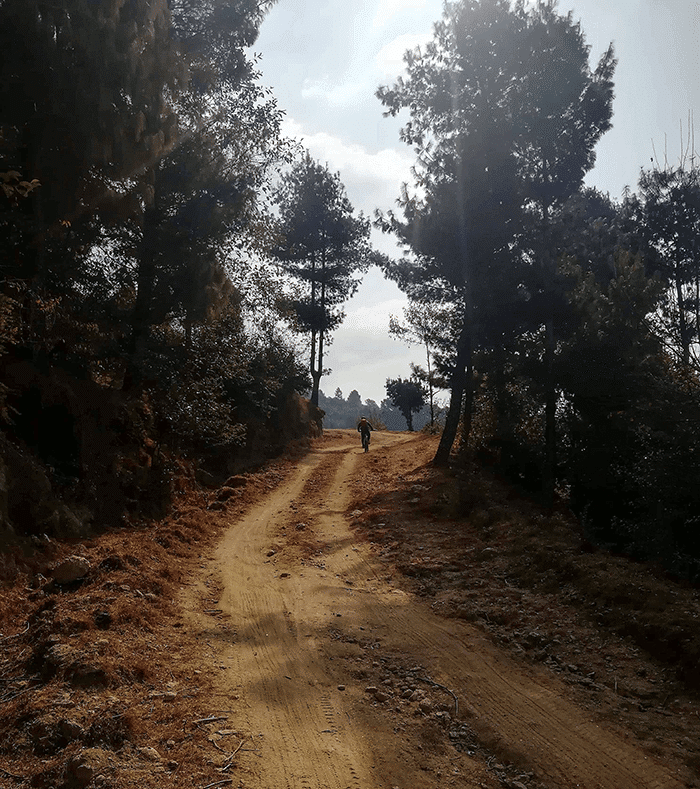 Permit fee to Enter the Shivapuri National Park
We also suggest buying some drinks and snacks at Mulkharka. There won't be any shops until you reach Chisapani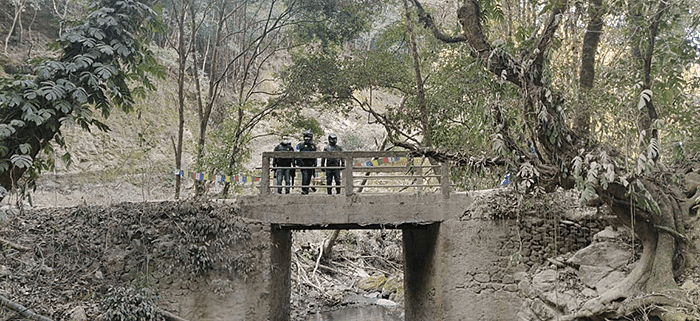 As we reached Chisapani, we could see buildings that were damaged by the earthquake of 2015. However, the place has recovered and few lodges serve the visitors with accommodations and food.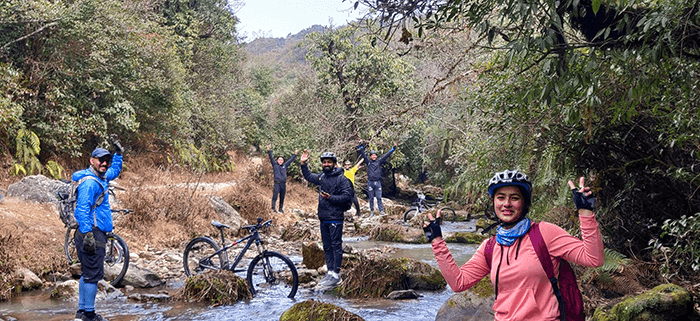 Cyclist group, we met during the trip
Relieve yourself in the evening by watching a picturesque sunset from the village. The sunset and sunrise from this viewpoint are some of the sights you wouldn't want to miss on your trip to Chisapani.
We offer different 7-15 days off-road motorcycle tours in Nepal, this trail could be one of the nearest trails who wish to do extreme offroading trails within two or three days of a trip in Nepal.
Here are some offroad motorcycle tours which we operate in Nepal.
Note: This trip is perfect for those who want to experience off-road motorcycle tours in Nepal which can be done in a short period. If you wish to join our one-day trip to Chisapani, Please contact us!
Read our blog on one day trip Ride to Magnificent Suryachaur, Nepal
Before joining any of our motorcycle tours, please check our Faqs to prepare yourself for your motorcycle tour in Nepal
Follow us on Social Media:
Instagram: https://instagram.com/citymotorbike
Facebook: https://www.facebook.com/citymotorbike/
Thank you.